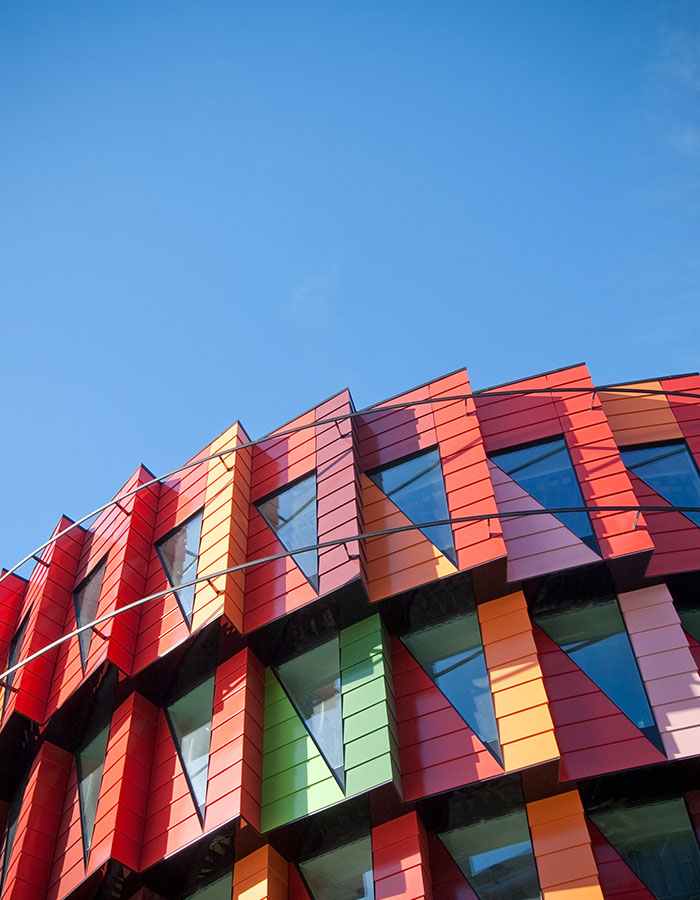 Case Studies
Advisory
Principals of the firm completed the following:
Advised over 175 separate borrowers referencing $5 billion loan restructuring transactions representing over 300 loans from 2009-2015.

Advised a REIT board regarding the completion of a $3 billion merger of two US publicly traded REIT(s), ART and NRLP; completed the advisory work, fairness opinion, exchange ratios, portfolio valuations, and post-merger share analysis valuations (showing the accretive nature of the combined entities).
Advised a borrower on restructuring of $3 billion distressed debt stack secured by a 30,000 multifamily apartment pool.
Advised major NYC developer to acquire publicly traded $1.3 billion Metropolis corporation, the former Olympia & York entity.
Advised a major opportunity fund for the acquisition of $1.3 billion publicly traded Alexander & Baldwin.
Advised Sumitomo Real Estate on the formation of a $1.0 billion Fund with GMAC to acquire Japanese assets.
Advised major opportunity fund to acquire a $690 million FDIC structured loan sale.
Advised opportunity fund regarding a $532 million distressed loan portfolio acquisition and its GP interest.
Advised loan settlement on behalf of a Southern China textile company client to receive a reduction of their loan on Guangdong province assets (China) from $100 million to $7.5 million from four Japanese banks.

Advised borrower loan restructuring of $89 million loan portfolio in a FDIC Structured Transaction.
Negotiated and successfully completed a $50 million real estate restructuring for a Swiss Family Estate.
Advised multiple cities China on behalf of the Empire State Development Corporation (official NYS agency to promote economic development and trade for NYS) of the creation of affordable housing in outlying under-developed areas in China.
Investment Banking & Capital Placements
Examples of the firm's principals completion of the following:


Arranged and advised Deutsche Bank AG and in conjunction with Deutsche Bank regarding the sale of a $595 million office building in Midtown Manhattan.

In conjunction with Deutsche Bank, marketed and sold 60 Wall Street, a $1.7 million SF, 50 story trophy office building to Paramount Group for $1.2 billion.
In conjunction with Bear Stearns, marketed and sold 27-property government leased portfolio for $750 million to Rubicon America Trust.
In conjunction with Morgan Stanley, marketed and sold the 41-building, 2.2 million SF, the Pratt Industrial portfolio for $145 million.

Analyzed, introduced, produced capability to acquire, and advised on the acquisition of a non-control 18.7% share block of public traded JC Nichols by the Blackacre Capital Group, LLC, a Cerberus Fund. Gross yield over 70% in one year.

Analyzed, advised, and sold control block of shares in publicly traded Mego Financial Corporation, a timeshare company for Robert Nederlander.
Arranged a $75 million Credit Facility for Midwest real estate operating company.
Transacted 468 Unit Apartment Portfolio in Suburban New Jersey.
Principal Related
Current and Former Principals of the firm completed the following, at the firm and at previous posts:


Purchased 11 distressed loans from a major institutional fund on NYC assets providing a 40% plus return.
Purchased 29 distressed loans from a major institutional fund on Chicago assets providing a 25% plus return.
Purchased controlling interest in a major operator that manages 50,000 residential units for home owners associations (HOAs) on the West Coast.
Purchased controlling interest in a collection agency in Nevada that collects defaulted HOA fees.
Made various hard money loans, preferred equity investments, and bridge loans across the country valued well over $200 million to date.
Purchased and owned 15,000 Mitchell Lama residential units in NYC.
Operated and recapitalized various golf course communities in California, Nevada, and Texas.
Internally underwrote, coordinated due diligence, and financed a shopping mall in Schaumburg, IL for $29 million.

Internally u

nderwrote, coordinated due diligence, and financed Rayovac World Headquarters office in Madison, WI for $22 million.

Internally u

nderwrote, coordinated due diligence, and financed Park West Industrial Park in suburban Cincinnati for $40 million.

Internally u

nderwrote financing for a 65 unit luxury condominium building in New York City that provided $23 million in mezzanine debt.

Internally u

nderwrote financing for a 223 unit high-rise luxury condominium building in Aventura, FL that provided $30 million in mezzanine debt.

Internally u

nderwrote, coordinated due diligence, and financed a portfolio of 80 condo/co-op units in New York City for $18 million.

Internally u

nderwrote, coordinated due diligence, and financed a warehouse facility in Nashville, TN for $18 million.

In

ternally u

nderwrote financing of 250 room hotel on New Jersey shore for $17 million second mortgage loan.

Assembled various parcels around Sands Hotel; Casino in Atlantic City, NJ for $6 million to create value added pending future sale of the property.
Asset Management - Owned Assets
Principals of the firm were involved the following:
2,500 acre California Golf Course Community.
Two (2) Suburban Office Towers in Kansas City, MO.
Two (2) land parcels for golf course communities in Williamsburg, VA.
110,000 SF Suburban Medical Office Park, Richmond, VA.
155,000 Retail Lifestyle Center in Portland, OR.
450 Residential Units in Linden Hill, NJ.
323 Residential Units in Clio, MI.
303 Residential Units in Pittsburg, PA.
157 Residential Units in Houston, TX.
280,000 SF Shopping Center in Richmond, IN.
460,000 sq. ft. high-rise office building in Portland, OR.
128,000 sq. ft. shopping center in Harwood Heights, IL.
200 room full-service Holiday Inn in Miami, FL.


Sample of Recent Principal Transactions
Management Company Acquisition- Las Vegas. In April 2017, CFL acquired a management company that manages 30,000 residential units in Nevada for homeowners associations. The company generates over $1 mm EBITDA with over 20% annual growth in revenues. Add-on Acquisition in Irvine California in July 2018 adding 15,000 units and $500,000 of EBITDA. Acquired an additional management company in Newport Beach California in July 2018.
Loan Pool Acquisition- Manhattan. In March 2016, CFL acquired a $11 million loan pool of distressed CRE loans in NYC. CFL has realized over a 29% return on investment.
Distressed Loan Acquisition- Chicago. In November 2015, CFL purchased a pool of defaulted first mortgage loans secured by Chicago real estate with a face value of $6.4 million.
Preferred Equity. In January 2015, CFL financed and co-invested and made a preferred equity investment in the acquisition of two (2) FEDEX NNN leased properties. In January 2018, CFL made a $700,000 preferred equity investment in a MF project in Tyler Texas. In June 2018, CFL made a $500,000 preferred equity investment in another MF project in Tyler, Texas. In October 2018, CFL made a $500,000 preferred equity investment in a MF project in Big Springs Texas. In December 2018, through its affiliate, Four Arrow Funding Inc., CFL made a $300,000 preferred equity investment in a 9 unit townhouse development in Dallas Texas.
Collection Agency in Real Estate. In December 2014, CFL sponsored the purchase of 100% of the outstanding shares of NAS. NAS collects delinquent HOA fees in Nevada. Working with existing management, CFL immediately increased EBITDA by actually hire more people and returning outsourcing back to NAS. Cash flows will increase almost 37% immediately.
Corporate Investment. In 2014, CFL invested in a public real estate company buying both debt and common shares.
In January 2018, CFL established three new additional finance platforms for: i) small business loans secured by real estate, ii) "fix and flip" small residential revolving credit lines for developers plus individual loans both senior loans and preferred equity, and iii) purchasing syndication(s) issued by cash advance \companies providing 35% plus annual returns to our investors.

Call Lawrence J. Selevan (CEO) at 212.405.2492.